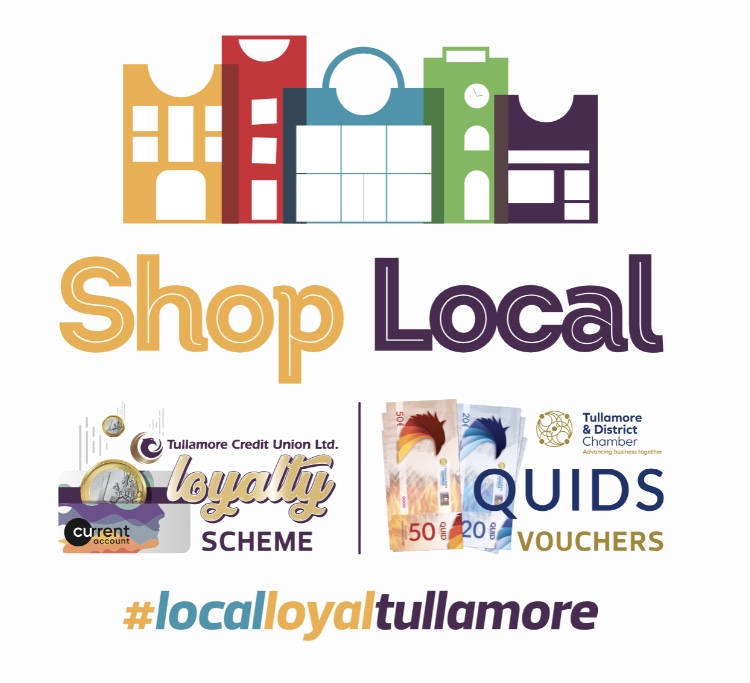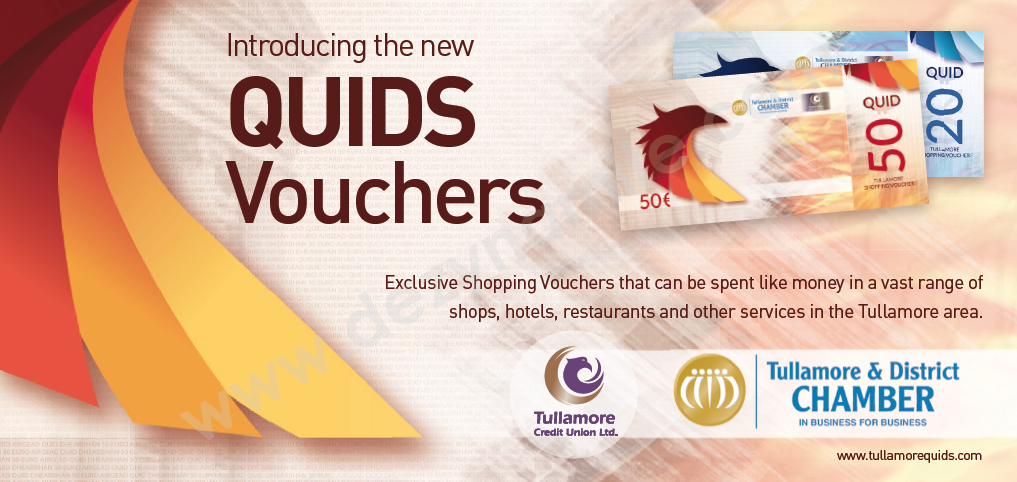 What are QUIDs?

From grocery stores to fashion shops, hotels and restaurants, home heating fuel and to golf-clubs, QUIDs are shopping vouchers that can be spent in over 65 local business across Tullamore. This also includes locally-owned shops and businesses and national retailers like Tesco, Centra, Woodies, Argos and Lloyds Pharmacy.
No Fees or Commissions
There are no commissions, fees, no charges whatsoever to businesses purchasing or redeeming QUIDs.
Reward Your Staff with up-to €500 Tax-Free in QUID shopping vouchers.
Introduced in 2008, by Tullamore Chamber of Commerce and Tullamore Credit Union the QUIDs scheme allows employers to exploit Revenue's Small Benefit Exemption Scheme to reward their staff tax free.

To date, QUIDs to the value of over €750,000 have been purchased by local employers to reward their staff, helping us to promote and protect local employment.